Another approach to campers
CHALLENGER has always offered compact models for overcabs or low profiles that are less than six meters long.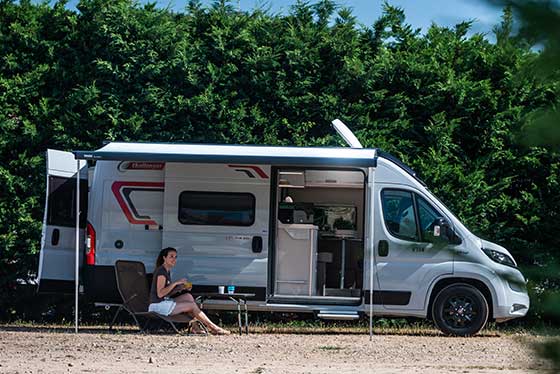 Our vans : a complete range
A few years ago, CHALLENGER extended this offer to include fitted vans; they now constitute a full line in the overall CHALLENGER catalog.
Because vans are considered to be "different" from traditional campers, they benefit from a specific structure that is exceptionally well adapted to customer needs.
The strength of the TRIGANO group has enabled creating an infrastructure that focuses on the "van attitude". This infrastructure includes a design office, a marketing team and a plant that manufactures fitted vans only.
TRIGANO expertise and production volumes have enabled CHALLENGER to maintain its goal: an unbeatable equipment-to-price ratio without sacrificing what's essential.
Challenger is a brand of motorhomes from Trigano VDL, a subsidiary of Trigano group, a market leader in the recreational vehicle sector.