The camper is a privilege reserved for EVERYONE !
For CHALLENGER, campers are a symbol of the good life.
As regards CHALLENGER, campers are synonymous with passion, pleasure and discovery – anywhere, in any season, at any price.
For CHALLENGER, you don't need to be rich to buy a camper and you don't need years of experience to have a good time.
From the beginning camper fans to seasoned experts, from tight budgets to generous ones, customers will find the CHALLENGER line they need, all featuring: an unbeatable equipment-to-price ratio without sacrificing what's essential.
This is why CHALLENGER's constantly looking for innovation at the best price.
This means that for each piece of equipment, we carefully analyze the usefulness-to-price ratio.
For example, at CHALLENGER being able to adjust the height of the bed over the garage (which leaves more space for the garage) is considered essential. Therefore, it is available as a standard feature starting from the entry level for models which are technically adapted to this system.
At CHALLENGER, there aren't many options because almost everything is standard… just compare !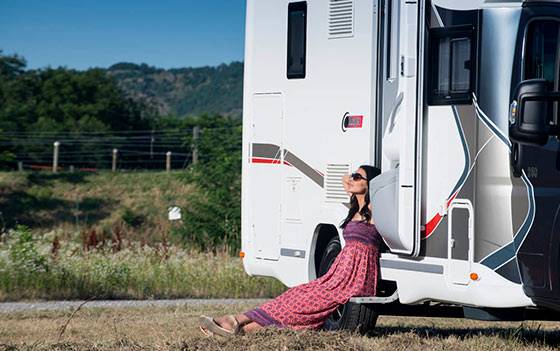 Challenger is a brand of motorhomes from Trigano VDL, a subsidiary of Trigano group, a market leader in the recreational vehicle sector.